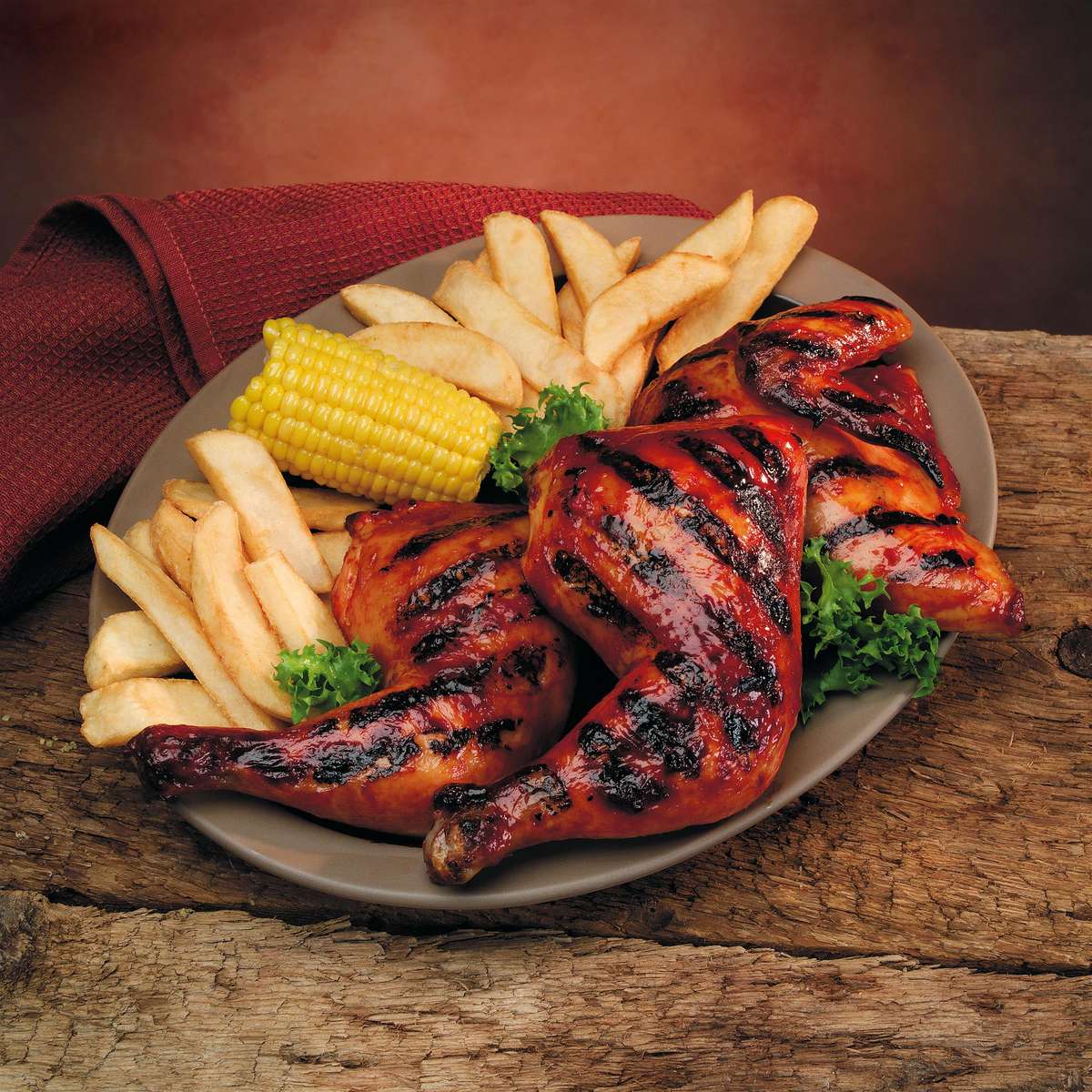 Gift Cards
Give the Perfect Gift!
THE SPARE RIB GIFT CARD

Just click on the gift card below and you will be taken to
a separate site to purchase your virtual cards.
From there, you will be able to select the quantity of gift cards you
wish to purchase and complete your shipping information for delivery.
Email your friends and family a gift they will love for the holidays!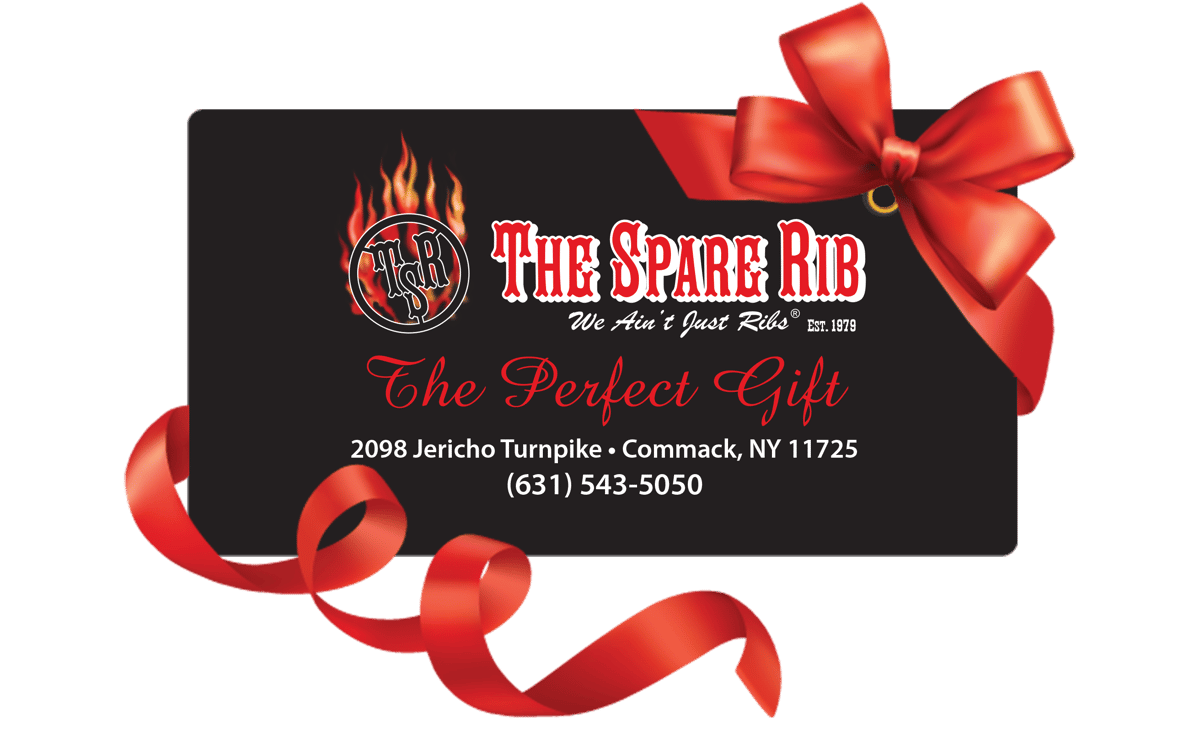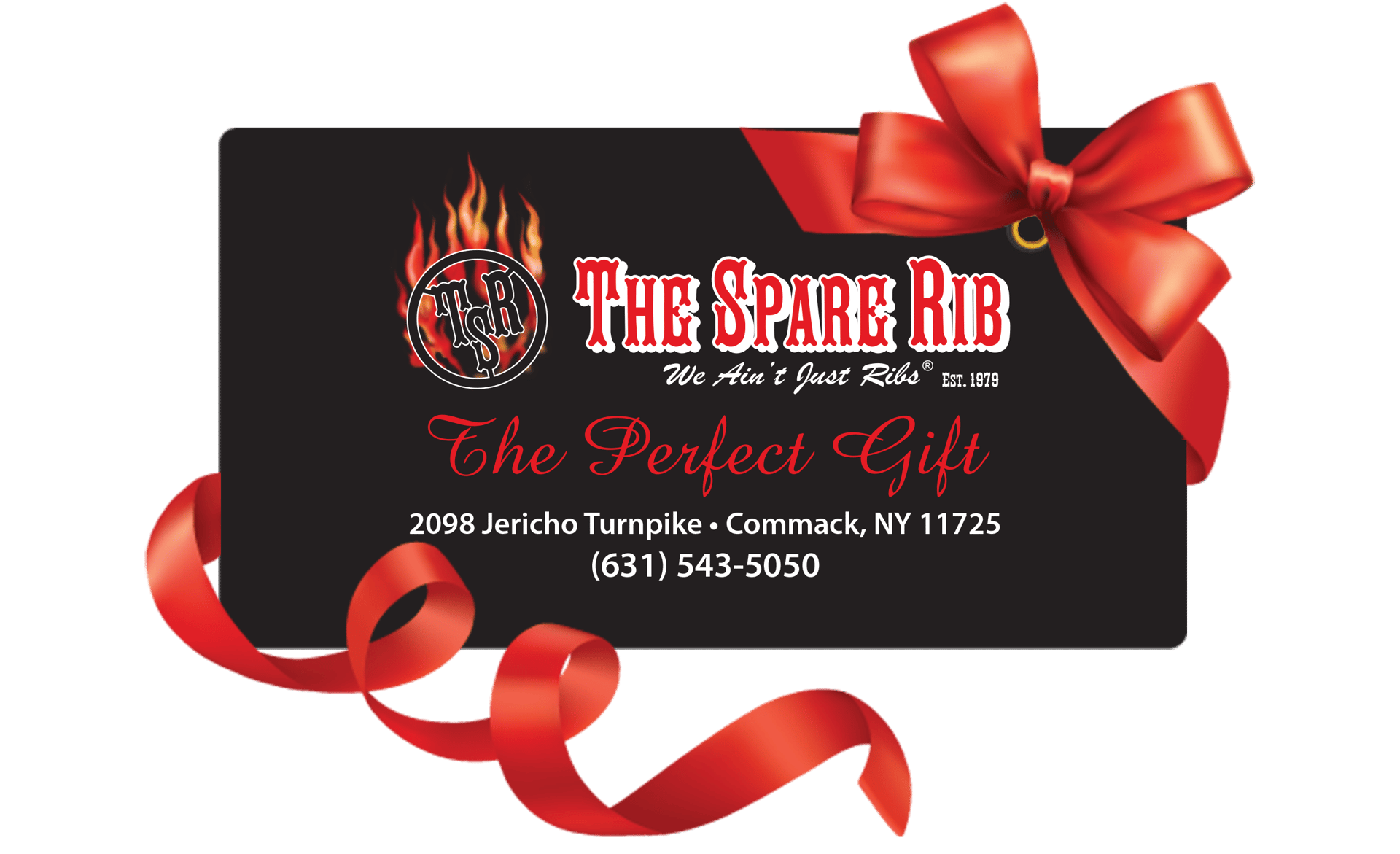 We suggest avoiding sending gift cards to Optiumum email addresses. We have had issues with their email addresses in the past.
Please send gift cards to an alternative email address for the recipient instead.
Gift cards may also be purchased in-store!
*Gift cards can be redeemed at The Spare Rib, 2098 Jericho Turnpike, Commack NY